The Open Studio is a place where veterans come together and let their artistic expression take over the auditorium of the Jack C. Montgomery VA Medical Center every Monday afternoon.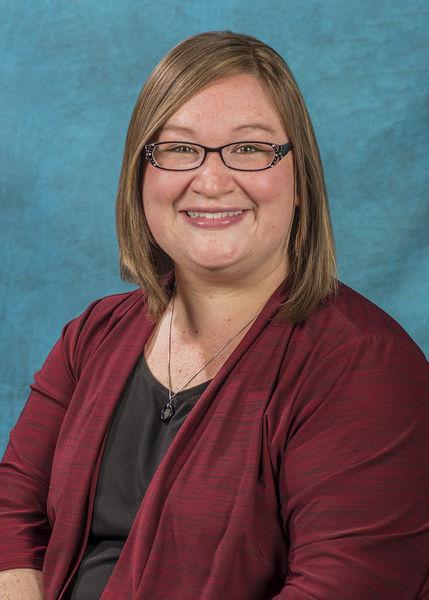 Recreational Therapist Deborah Moreno began the Open Studio almost eight years ago to provide veterans with alternative ways of coping with issues such as anxiety, depression, post-traumatic stress disorder and pain.
"The studio gives veterans the opportunity to create, learn new skills and be around others who can relate to them," Moreno said. "The atmosphere is very laid back and fun. I have observed many veterans come in very quiet but then get comfortable and start talking more and joking around."
All veterans who receive services through the medical center are welcome to attend Open Studio, and a consult is not necessary.
"A veteran can just show up if they want to learn more about the group," Moreno said. "I introduce them to everyone and talk with them to see what area of the arts they are interested in."
Those who attend each week have a variety of interests and talents. Some of the veterans paint or color, while others knit, write or build models. It is a peaceful environment that many of the veterans enjoy as part of their weekly routine.
"I look forward to coming here every week," said Marine and Army Veteran Ernest Harbison Jr. "Everyone is nice to me and understanding. If I'm having a bad day, I can just sit and listen or be as creative as I want to be."
Army Veteran Randy Pofahl, who has many hobbies and interests that he likes to share, is appreciative of the opportunity to come together with his fellow veterans.
"We are really grateful to the VA for giving us the opportunity to meet here," Pofahl said. "Having this time to fellowship and do creative work with other veterans means a lot. In fact, many of us schedule our appointments around coming to this class because it's something we really enjoy."
Open Studio is held every Monday (except holidays) from 1-3:30 p.m. For more information about the class, contact Deborah Moreno, (918) 577-4014.
opportunities
for veterans
Open Studio is just one of the many opportunities available to veterans through the VA. If you would like to learn more, visit muskogee.va.gov and check out the Calendar of Events, located under the News and Events tab on the left side of the page. Some programs include:
• Tobacco Cessation.
• Cooking classes.
• Substance abuse: Early Recovery Skills.
• Tai chi.
• Yoga.
• VA MOVE!