WAGONER — Kim Smith took her selection as one of the houses on Wagoner's Holiday Homes tour as a chance to try some new decorations, she said.
"It gave me an excuse to do some things and try to make each room special," Smith said. "It's been chaotic, but it's been fun."
Smith's family is one of five opening their homes to visitors this year as part of the Rose Garden Club's Holiday Homes tour. 
The tour, which costs $10 per person, raises money each year for local organizations, said organizer Kathy Nichols.
"It stays all local," Nichols said. "The money goes to local charities like Wagoner Community Outreach, Wagoner Area Neighbors, Blue Star Mothers and the American Legion."
For Diana Armstrong, whose home is on the tour, opening her home is a way to pitch in toward community efforts. 
"The Rose Garden Club does a lot for the community, and it's kind of our way of giving back for everything that they do," Armstrong said.
Armstrong's home was completed in August, so this is the first time she's put up decorations in the new space.
"I've worked on it since about the day after Halloween and finishing up this weekend in time for Sunday," Armstrong said. "First time decorating, you start from scratch. You don't know where each decoration's going to go. It was very exciting."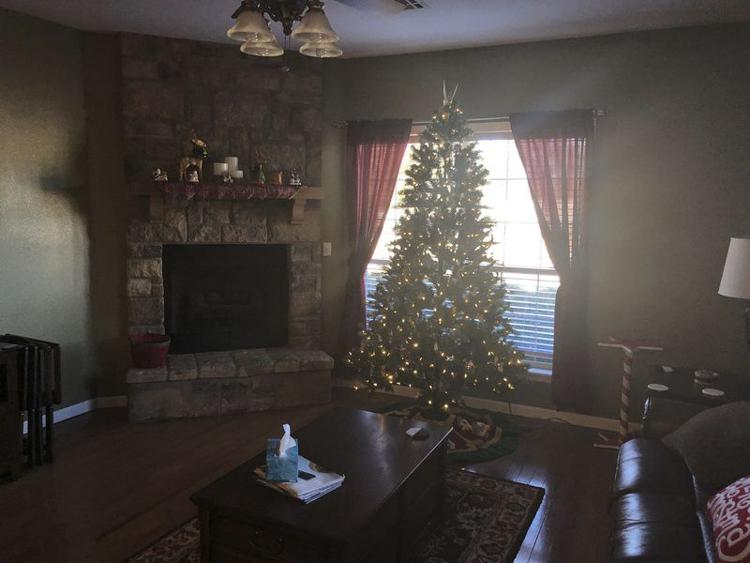 It was exciting for Smith's family, too. So exciting, in fact, that many of the rooms have unique trees. There is, for example, a "Disney den," whose tree features ornaments from Disney movies. That one started as a tradition for Smith's daughter, she said.
"It was started when my daughter was very young, like 3 or 4. Her granddad started buying her Disney ornaments," Smith said. "We have this one tree that has Tinkerbell on top and all these ornaments from all these classic movies and more modern movies as well."
There's also a tree featuring college ornaments from schools the Smiths have attended, and a tree dedicated to dachshunds. Perhaps the centerpiece of Smith's decorations, however, is the 12-foot tree in her entryway.
"It's been a ton of fun, just getting ready for that little touch or this little touch," Smith said. "It is a little intimidating, but I've had people from church come over. I've had a lot of people volunteer. It's been almost like a Christmas decorating party."
Paula Templeton is another homeowner whose home is open to the public. She said she felt it was in the spirit of the season to help make sure the tour had homes for people to visit.
"It's all about giving back and all about what the real reason Christmas is," Templeton said. "It's giving back and showing the love of what Christmas is."