Matt Edgar, O'Reilly Auto Parts store manager on North Main Street, said his business has not been affected by the weather.
"It really has not hurt our business at all," he said. "We're actually running out of some winter stuff because of the demand for it. The warehouses are sold out of everything."
A point that Mason Walters, who works at O'Reilly, agrees with.
"It's been pretty steadily busy," he said. "Mainly with de-icer, batteries, wiper blades. It's actually surprising that so many people are out."
However, there are plenty of area businesses that have shut down temporarily or have adjusted their hours to assist with the power-grid challenges. One is Cherokee Nation Businesses, which announced plans to temporarily suspend business operations. The closures began at 5 p.m. Monday with plans to reopen casinos at 1 p.m. Wednesday.
"CNB has built a reputation for making tough decisions for the right reasons, and that legacy will continue today as we put the needs of our communities ahead of our business goals," said Chuck Garrett, CEO of Cherokee Nation Businesses. "As an industry leader, we hope we can inspire other businesses throughout the region to join us as we plan, prepare and proceed through the next few days of inclement weather."
Temporary operational shutdowns include all nine Cherokee Casino properties and other business, retail and cultural sites. All employees who were scheduled to work during this time will be paid for their shifts. The Tahlequah Outpost will be open 8 a.m. to 5 p.m.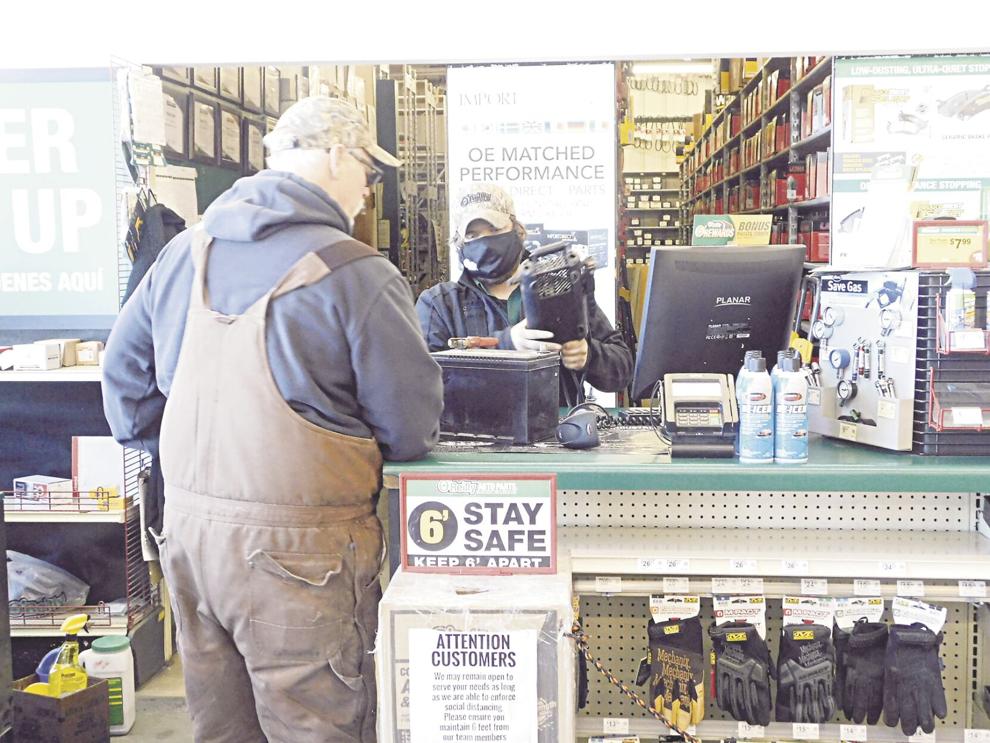 The Southwest Power Pool (SPP), power grid operator for a region covering 14 states in the central U.S., has declared an Energy Emergency Alert Level 3. SPP has directed its member utilities, including OG&E, to initiate temporary, controlled interruptions of service.
"These will be short-term, controlled interruptions and may continue through mid-week," said Brian Alford, OG&E spokesman.
While SPP and its member companies work to restore the regional power grid to full capacity, OG&E is urging its customers to reduce electricity use.
Customers can help by taking simple conservation steps such as:
• Set thermostats lower than usual, if health permits.
• Postpone using major electric appliances such as stoves, dishwashers, and clothes dryers until mid-day or after 9 p.m. when the demand for electricity decreases.
• Turn off electric lights and appliances that you do not need or are not using.
• Businesses should minimize the use of electric lighting and electricity-consuming equipment as much as possible.
• Large consumers of electricity should consider shutting down or reducing non-essential production processes.
"We join SPP, and all the utility companies in Oklahoma and the region in asking customers to help by reducing their electricity use as safely as possible," Alford said.
Jeff O'Neal, president of Advantage Controls and chairman of the Greater Muskogee Manufacturers Alliance (GMMA), and GMMA president Eric Anderson released a joint statement on Monday on what they're doing to help.
"The GMMA, along with its members, are reacting as safely and quickly as possible to ongoing requests to conserve energy," the statement said. "This current state of emergency affects us all, and our members are focused on reducing operations to levels that also allows them to safely preserve the integrity of their facilities, equipment and employees."