Back-to-school week brings excitement and joy for some (mainly parents), while maybe not so much for others. Either way, the "Q" is always ready to support our kids and families. Many children will be going to school for the first time this year. It's always a little sad to see children who have attended storytime go off to school, but we are so proud of them and know they have a bright future ahead of them.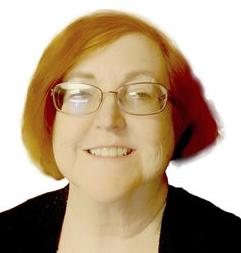 With a new school year, children will need books to read to build their skills. We have been working at the "Q" to provide books for kids in the various stages and levels of reading. This summer we added several new beginning readers to supplement the reading needs of pre-K and first grade.
For parents of children too young for school, this is a great time to begin preparing them for their formal schooling. A few simple interactions with your child every day will make a big difference in their school readiness. Talking to your child is one of the easiest activities to build your child's vocabulary. Talk to your child throughout the day. While talking to your child is the easiest way to build vocabulary, reading to your child introduces words that you might never say in conversation with your child and can increase their vocabulary exponentially.
At 5 p.m. Aug. 20, Amber Clay with Health Care Exchange will be at the "Q" to talk to seniors about Medicare issues.
See you soon, at the "Q!"