This week the "Q," along with libraries in the Eastern Oklahoma District Library System and libraries across the nation, are celebrating National Library Week.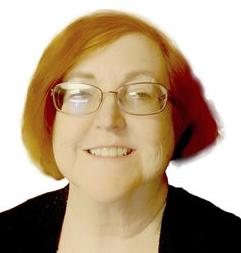 According to the American Library Association, "National Library Week is a time to celebrate the contributions of our nation's libraries and library workers and to promote library use and support. From free access to books and online resources for families to library business centers that help support entrepreneurship and retraining, libraries offer opportunity to all. The theme for 2019 National Library Week is 'Libraries = Strong Communities,' and Gates Foundation Co-founder Melinda Gates will serve as 2019 National Library Week Honorary Chair."
Today, we are welcoming all who visit the library with a "Thanks for Poppin' in" box of popcorn. All visitors will have a chance to guess the number of Easter eggs in the jar for a prize this week, also. Wednesday, Triad Eye Institute will be at the library from 11 a.m. to noon to do senior eye screenings.
On Thursday next week, Storytime kids will have the opportunity to participate in an Easter egg hunt. Storytime is at 10 a.m. followed by Judy's after-school S.T.E.A.M. activity at 4 p.m. S.T.E.A.M. kids will experiment with flying crystal balls. Visitors are welcome.
See you soon, at the "Q!"