Yesterday was author Mo Willems' birthday. For those of you not familiar with Mr. Willems work, he is the author of the Elephant & Piggie books. Elephant Gerald and Piggie are best friends. Gerald is careful, doesn't smile often, and worries about everything. Piggie is not careful, doesn't have to worry, and is always smiling. Prior to the Elephant and Piggie series, he wrote several other books including, "Knuffle Bunny: A Cautionary Tale," and "Don't Let the Pigeon Drive the Bus!"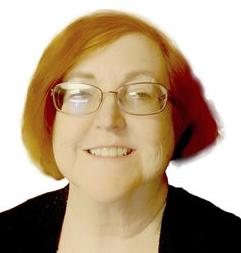 In his most recent book, "Unlimited Squirrels in I Lost My Tooth!" he introduces us to Zip, Zoom, Boom, and Blink Squirrel. It turns out that the Squirrels don't know much about teeth, but with the help of Research Rodent and Quiz Squirrel they learn the facts about their teeth and more. "Emote-Acorns" pop up throughout the book to help the reader understand the feelings the Squirrels are expressing. We can look forward to many more Squirrels with fun names in future books.
All of these books are picture books aimed toward young children and beginning readers, but adults who read them enjoy them just as much as the kids. For Pigeon fans, this summer the Pigeon has to go to school. Of course, his response is, "I already know everything!"
This week, our "Ready Player One" activity, is a word search. Next week will be the scavenger hunt and a movie  at 3 p.m. Feb. 20. Small prizes given to those who complete the activities.
Today is the last day to guess the total pieces of Valentine candy in a jar to win it and another small prize. Drawing will be held Wednesday. Thursday, we will have a party during the 10 a.m. storytime.
See you soon at the "Q!"