Thursday we will have a surplus sale at the "Q."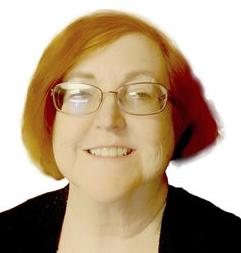 The sale will begin at 9 a.m. and ends at 5 p.m. We have surplus desks, chairs and more. 
 The surplus sale is a silent auction. Bidders will place their bids into a box and the highest bidder will be contacted on Friday. Funds raised from the sale will benefit the summer reading program.
This year the "Q" will join libraries across the country as we celebrate space exploration and the 50th anniversary of the Apollo 11 moon landing. Check out https://www.nasa.gov for more information about the anniversary. 
"A Universe of Stories" is the slogan chosen by librarians who participate in the Collaborative Summer Library Program to "help inspire children of all ages to dream big, believe in themselves and create their own stories." Oklahoma is one of the states that participates in the CSLP which began in 1987 with libraries in Minnesota. 
The guiding principle of the CSLP is "librarians sharing ideas, expertise and cost to produce a high-quality summer program for children, teens and adults" (https://www.cslpreads.org/).
The "Q" participates in the children and teen programs. The children's programs are divided into to two groups: early literacy for birth to 4-year-olds and elementary for K-5. The early literacy program is based on various activities that prepare the youngest children to be ready for school when they reach Pre-K. 
These activities are simple things parents can do with their children, such as nursery rhymes, singing songs, talking about their daily activities, and reading. The elementary group program is geared toward beginning readers and independent readers. This group reads for a few minutes independently or with the help of their parents, caregivers, or older siblings. 
 The teen program starts with middle school and continues through high school. All of these groups have opportunities to bring their reading log into the library throughout the program for prizes as they reach specific goals. Those who finish their reading logs will have their names put in the drawing for a bigger prize at the end of the summer.
In addition to the reading aspect of the program, there will be programs every week through July 26. So parents fight summer boredom and summer slide by bringing your child to the library to participate in the many free activities at the "Q."