We continue to celebrate National Library Card Sign Up at the "Q." If you don't have a library card yet, September is the time to do it. We're giving away a small prize to each person who signs up this month. Bring your child in and have their picture taken with Woody and Buzz.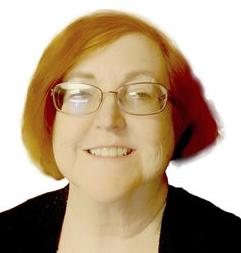 Thursday, Sept. 19 is officially Talk Like a Pirate Day. We are celebrating the whole week by providing a color-your-own pirate ship for kids of all ages to color and decorate while they are in the library. We will also give out a bandana or eye patch for those who talk like a pirate to us.
As a part of National Literacy Month, we will be doing activities geared to parents and caregivers of young children. Studies have shown that the first three years are the most important years for building a strong foundation for future educational success. Talking to your child throughout the day helps them build vocabulary. Listening to your child helps them understand how language works. One thing you can do as a parent is to have them tell you about their day before they go to bed. Telling you about their day will help them develop an idea of how stories work so that they will have a better understanding of books.