Preparation for summer reading is in full swing at the "Q!" "A Universe of Stories" begins on Tuesday after Memorial Day. We will kick-off the signups on that day and have an inflatable for kids to enjoy from 10 a.m.-2 p.m.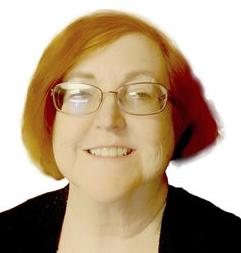 The following week we have two performers. Rich Davis is an artist who has illustrated over 20 children's books. Rich leads the kids in a "creative discovery that is interactive, fast-paced and fun by drawing cartoons together." His program is based on the space theme this year. Rich has 25 years of presenting programs to children that build their confidence and their ability to draw.
Our second program will be held on Friday, June 7, when Extreme Animals bring a variety of animals for kids to see and touch. Owner Melissa Meadows was raised around animals and it is her belief that, "by interacting with animals most people would never encounter in the wild, they gain respect and a desire to protect and promote the conservation and preservation of our planet's wildlife." Every year, the animals they bring are a surprise and joy to kids. In the past they have brought a baby kangaroo that hopped around the room while wearing a diaper. They often bring a boa constrictor in addition to many other animals.
We are preparing for many more activities to keep kids busy and reading this summer.
See you soon, at the "Q!"