"A Universe of Stories" ended with a bang last Friday with a bouncy house, game truck, pizza, books, prizes and more. Over 200 kids, ages 1 through 18 participated in the program this year. Thanks to all who participated and helped make our summer reading program great this year. A special thanks to our sponsors, Eastern Oklahoma District Library System (EODLS), the Institute of Museum and Library Services (IMLS), Oklahoma Department of Libraries (ODL), and Sonic.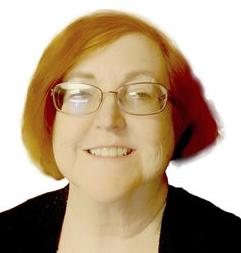 This week we are drawing names for our backpack giveaway. Come in, check out a book and sign up to enter the drawing for one of the four backpacks we will give away next week. School starts soon, so don't stop reading because the summer reading programs are over. 
Activities will slow down at the "Q," but this is the time to remember the other things we have available. Books to read just for fun are still available. We also have computers, games to play, puzzles to work, pages to color and more. We have two new AWE computers, preloaded with games for pre-school through sixth grade. Our original AWE computers were loaded with pre-school activities only, but our new AWEs are loaded with great activities for older kids, including coding.
See you soon, at the "Q!"