As we begin July, we are halfway through our summer reading program, "A Universe of Stories." We've had great performers so far, and all of our performers tell the kids that they learned a lot of their skills by checking out books from the library when they first began learning their craft. There is still time for kids to sign up for the reading part of summer reading. Kids who read a few minutes every day this summer will be better prepared for school in August.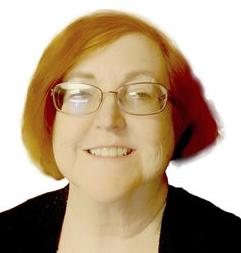 While we celebrate the red, white and blue at the "Q" this week, next week we will celebrate colors in a different way. Robert Morris, "The Coloring Magician," will present his show "full of color and amazement" Monday afternoon at 4 p.m. He will teach the rules of color, how they work and then use his magic to "twist and break the rules of colors."
Nancy Edscorn will be here Friday, June 12 to teach a painting class for teens. Sign up by July 10 is required for teens to attend this program. This is an opportunity for teens to learn and have fun at the same time.