Deagan Parks said he usually doesn't wear short sleeves when he goes sledding.
But the 13-year-old did on Friday when he joined others at Fort Gibson Historic Site on Friday.
"I had my jacket on earlier," he said. "But I got a little bit hot."
People sledded down the hill and made snow angels Friday near the Historic Site's commissary, enjoying what remained from more than a week of snow.
The snow, along with two weeks of sub-freezing temperatures, affected Fort Gibson pipes and roads, officials said.
Town Administrator Brian DeShazo said a 4-inch water line broke Feb. 16 near downtown Fort Gibson.
"It was underneath the road and part of the sidewalk, the driveway at Firstar Bank," he said. "It took quite a while to get that one repaired."
Crews also repaired a small water line leak on Friday, he said.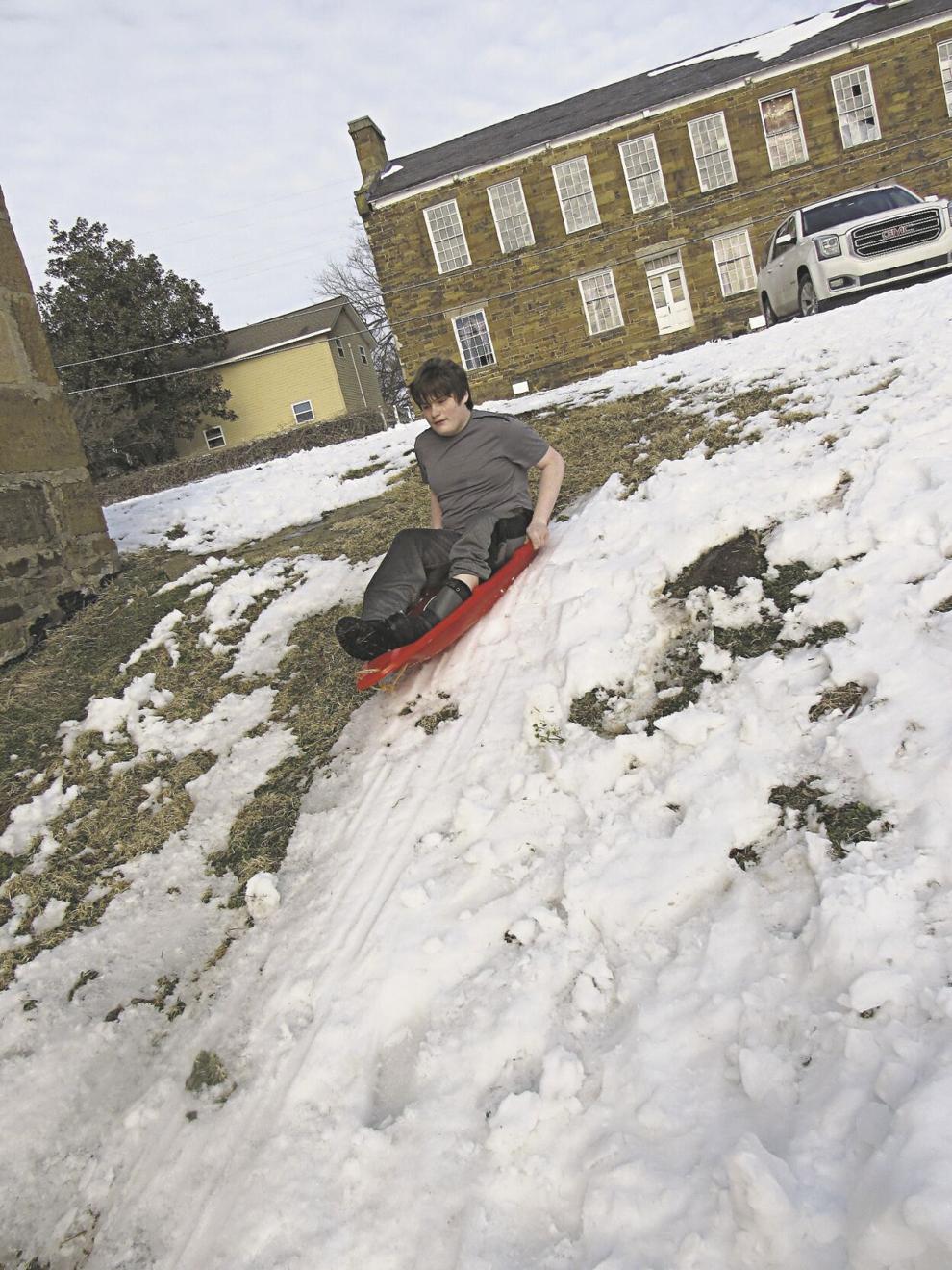 "We've got a few citizens who had water pressure at their homes," DeShazo said, adding that some residents have reported water pressure problems.
"People would call, and we'd assure them there's no leaks on the lines," he said. "A lot of it could be the water meter at their home, or the pipes are freezing up. There's been quite a bit of that."
Reports of water problems eased Friday, when temperatures reached above freezing, he said. Main roads also cleared by Friday.
However, the town could see street problems as the ice and snow thaw.
"We've noticed some that are starting to push up when the water freezes in there," he said. "Right now, it's just minor pot holes, but we're going to have to go back and evaluate the streets again. Nothing impassible right now."
DeShazo praised how well city crews handled the weather.
"There was no complaining — everyone was very prideful to get out and help people in the town and make sure we keep services open and going," DeShazo said. "Morale's been very high, which has been good."