Here's a riddle for you. What is a universal biological truth that is linked to giving life and therefore female, used as a tool of oppression throughout history and throughout the world, and in most social settings is never mentioned? The answer is menstruation, or more accurately, the menstrual cycle. Known by whatever euphemism you choose, and there are hundreds, it is a monthly process of preparing the uterus to nourish an egg.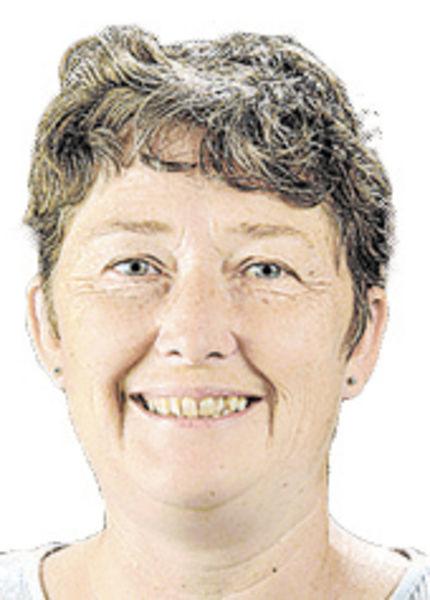 I have had my mind blown as I woke up to the issues surrounding this perfectly natural phenomena. Here are just a few of the things I didn't know or maybe avoided knowing. The Food and Drug Administration does not require manufacturers of feminine hygiene products to disclose the ingredients. Around the world, on any given day, at least 800 million people are menstruating and at least 500 million don't have access to supplies for managing their periods. Jails and prisons to a large degree do not provide needed supplies when women enter those facilities. The entire issue of access to needed facilities and supplies is used as a further tool to humiliate and degrade.
You can't buy feminine hygiene supplies with food stamps, WIC or Medicaid. In most states they are considered "luxury items." It was just 2017 that the Federal Emergency Management Agency acknowledged that you could even buy products with emergency granted money. Ask yourself, but I will spare you the answer, what do you do if you don't have supplies? What if you are homeless? 
If your parents don't have the money, what does a young female student do? When the period begins she calls in absent. Some students simply cannot make themselves beg for the needed supplies from teachers or risk the "making fun of" should an accidental bleed-through occur. This forced social isolation reinforces the entire culture surrounding menstruation which is one of shame. We are taught early on not to discuss. In fact, many cultures around the world refuse to allow women to participate in religious activities, using menstruation as a tool to suppress. In America, we like to think of ourselves as so much more modern and yet, we are not. The "culture of menstruation" is still one of secrecy, shame, and basic denial of human needs.
Muskogee is fortunate to have a group of forward thinking, activist women who gather together under the title of Soroptimists International of Muskogee. They have embraced it as a project. With the help of the Muskogee Welfare Association and Alternacare of Muskogee they are hoping to make a difference right here in Muskogee. The project is called Dignity 4 Her. They are collecting pads which will be distributed through the Food Pantry located at the First United Methodist Church. They are hoping to expand to other locations and programs as funds grow. Donations of cash or pads can be made through Faye Waits at (918) 687-3937 or PO Box 2651, Muskogee, OK, 74402.
This is one of those issues that once you think about it or know about it, you have to take action. How can we let any woman do without access to these supplies?