Childhood can be a time of joy, even for a "lovable loser" like Charlie Brown, according to the latest production at Muskogee Little Theatre.
MLT brings the "Peanuts" comic strip to life with the musical, "You're a Good Man, Charlie Brown," this weekend and next weekend. Performances are 8 p.m. Friday and Saturday, 2 p.m. Sunday, 7:30 p.m. Dec. 6 and 8 p.m. Dec. 7 and 8.
Director Nick Sweet summed up the play in one word — joy.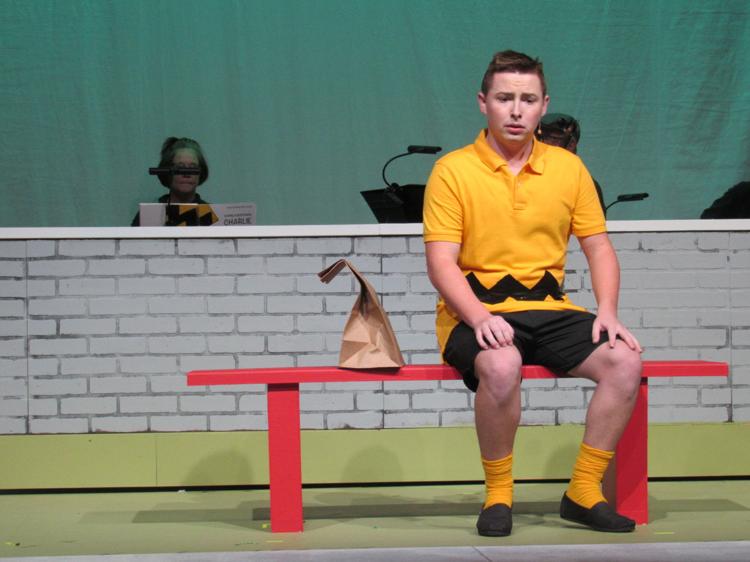 "Even though Charlie Brown is a lovable loser, he always has hope. He always has hope for a better day," Sweet said. "No matter how many curve balls life throws at him, he still thinks his team is going to win the game."
Chase Sinclair, who plays Charlie Brown, said the attitude is unlimited hope.
"It's always having that hope that one day it'll get better," Sinclair said. "I think I just try to tap into what it was like just being a child, remembering being a child."
Sweet said the cast is "a nice blend of veterans and high school kids."
The veterans are Sinclair (Charlie Brown), Seth Arnold (Linus) and Meaghan McCawley (Lucy).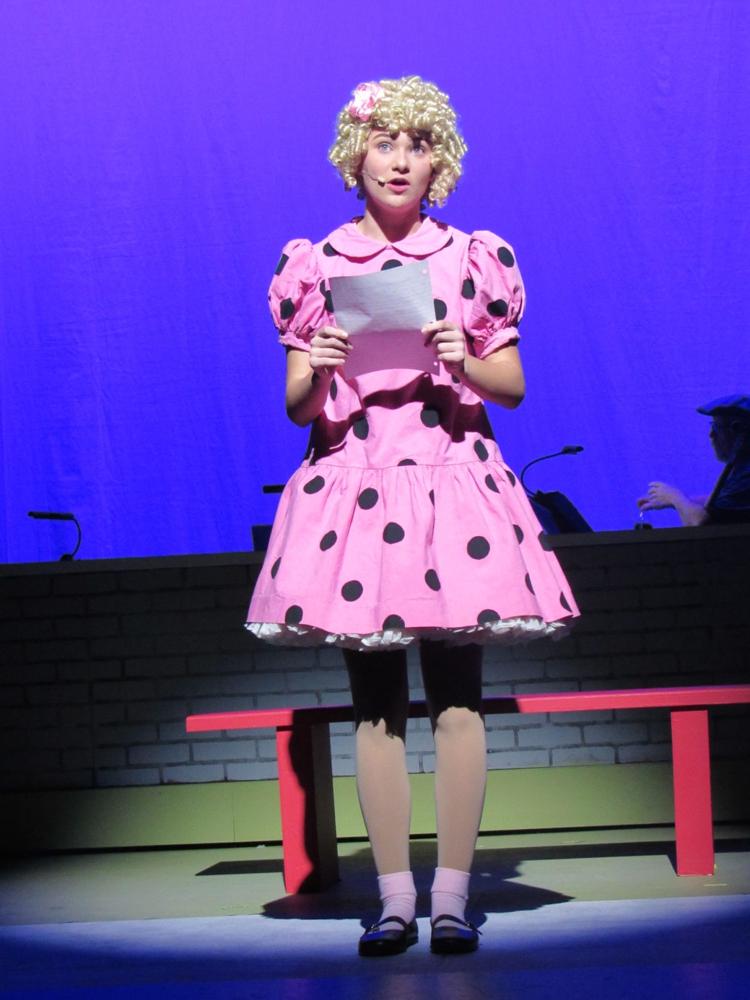 The others are Muskogee High School students Isabella Locke (Sally), Noah Holden (Schroeder) and Mallory Lindsay (Snoopy).
"Childhood for them wasn't that long ago," Sweet said. "So when I was telling them 'connect with your childhood and connect when you were uninhibited,' for high schoolers, that was just 10 years ago."
Locke, an MHS sophomore, said she's enjoyed learning from the older cast members. She said she learned ways to learn lines and express characters.
"It's really great to be able to use some of those with my own character," she said.
Sweet said each character has a certain type. He said Linus is the intellectual, Schroeder is the child prodigy and Lucy is the "self-absorbed bossy girl."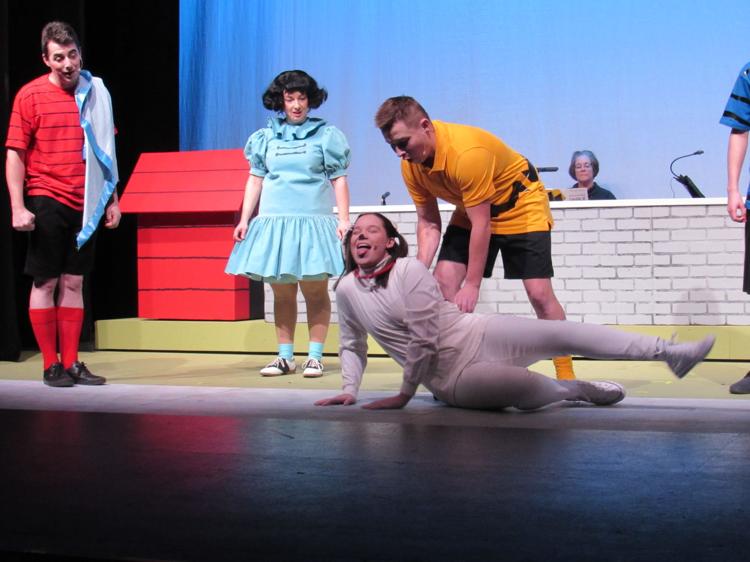 McCawley said it has been a stretch to play a 6-year-old. However, some things apparently are not a stretch.
"My family says I'm not really acting," McCawley said. "I guess they're trying to say I'm bossy at home."
"Sally Brown, she'll probably present before the Supreme Court someday," Sweet said. "She's very assertive, in a childish way."
Then there's Snoopy.
Sweet called Snoopy "Charlie Brown's alter ego."
"Where Charlie Brown is apprehensive and suffers a lot of childhood miseries, Snoopy has this vivid imagination," Sweet said. "Even the way Snoopy dances, it just exudes joy."
Lindsay said her role is "really about joy and happiness."
"Snoopy is always happy," she said.